LinkedIn Your Direct Link to New Business Opportunities
If you run a B2B business then LinkedIn gives you the ability to instantly find, get the attention of, and engage with your target audience.
LinkedIn is the number one networking and publishing platform for business professionals. Worldwide there are 400m members. It's the world's biggest marketing database more accurate than almost any in-house CRM system and it's free to use. London is the world's most active LinkedIn city.
On this edition of Business Connections Live we talk to LinkedIn specialist, Greg Cooper. Greg helps SMEs find and connect with new business opportunities on LinkedIn and provides public, on-site and online workshops for businesses who recognise they should be using LinkedIn more effectively.
On this edition of Business Connections Live, Greg will explain:
Why every business should be on LinkedIn
How to create a profile that is a magnet for new business
How to build an opportunity rich network on LinkedIn
How and what to post on LinkedIn
How to generate leads and warm referrals on LinkedIn
How to use LinkedIn advertising to generate enquiries
Learn the business fundamentals on how your business can achieve:
A better understanding of how to use LinkedIn to find new business opportunities
More visitors to their LinkedIn profile
A bigger more relevant network
How to create effective posts
More leads and warm referrals
A higher business and personal profile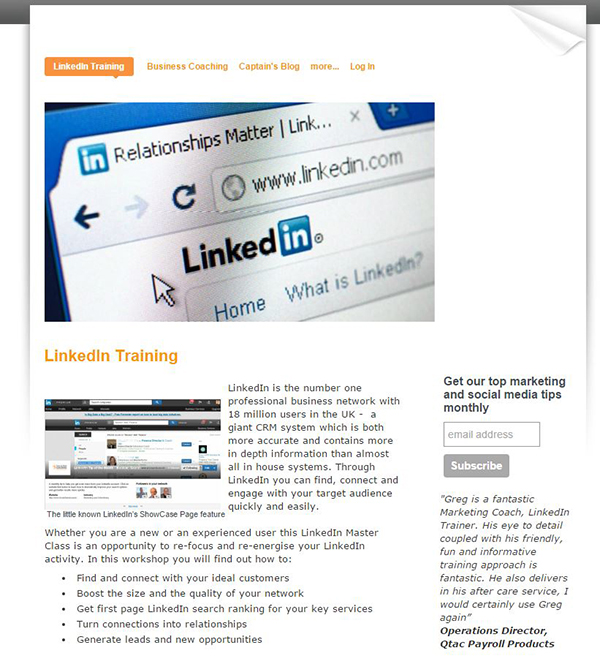 Contact Business Connections Live
The UK's Leading Online Business Channel:
Visit our Website
Follow us on Twitter for the latest news
Live Shows on Youtube Mondays Mid-day GMT
Follow us on our Google+ page
Follow us on our Facebook page
You can Email the studio here
We are always looking for Industry experts…