Watch The Weekly Live Programme Here
Watch the latest Programme from Business Connections Live
Support Business Connections Live TV, Subscribe, Sign-Up.
Recent Live Programmes from Business Connections Live TV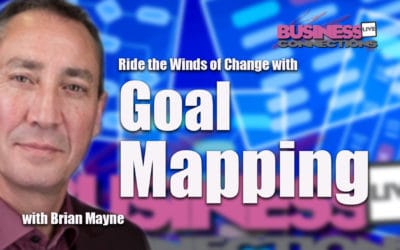 Ride the Winds of Change with Goal Mapping How to find the opportunities in change Goal Mapping is a simple system for success – yet it is so extremely powerful that since 1995 it has reached more than 4 million people. It has helped people achieve success relating to...
read more
Would you Like over 200 Hours of great business advice
Live Programme
This is where you can watch the weekly Live Programme from Business Connections Live every Monday at 12 Noon GMT. Expert Guests with free tutorials and advice for business owners, entrepreneurs and SMEs who want to succeed in business. Our guests include industry leaders, business owners and business speakers from across the UK, all who understand the essentials of running a successful business.
We are always looking for expert guests to appear on the Live Programme. To be considered to appear on the Live Programme you will need to be an expert in your field with a substantial Social Media Following and link back to Business Connections Live. email Studio@businessconnectionslive.com
Sponsor The Show
Are you looking for a way to raise your businesses profile to put in front of Entrepreneurs and SME's? Are you an organisation that has products and services that would benefit UK business?
Sponsorship of Business Connections Live's programme is the ideal vehicle for this kind of Brand Promotion.
We will brand our Live programme with sponsorship tags and voiced advertorial to promote your business or organisation.
Your Brand TV
Still sending out conventional newsletters to customers? Are you still bombarding your staff with paper based content hoping they will read it? Do you just want a more engaging way to talk to your customers and employees?
Your Brand TV is a completely branded television show that can be streamed live or delivered on demand to your niche audience. Capitalise on the online media gold rush that is using video to effectively deliver news information and education to key personnel and clients.