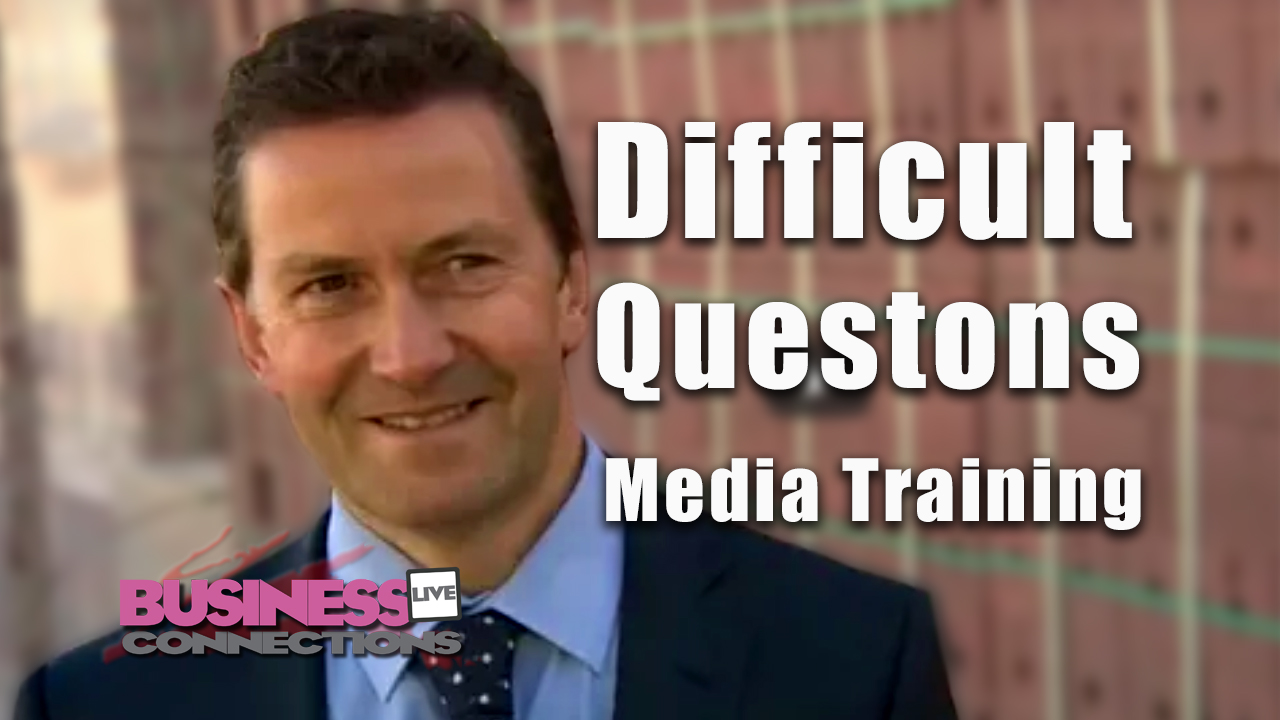 Handling Difficult Questions
The difficult question during an interview, It happens countless times to senior managers and those who have to talk to the media. So why is it so surprising that these questions are asked and the airwaves are filled with embarrassing silences.
In this multimedia world, there is a ready supply of information about every organisation available online on social media and in the press. The rules are simple its all down to preparation, preparation and more preparation. It's really not that difficult to access what's in the public domain and to prepare for it.
Ask yourself this question? What is the most difficult question a reporter could ask me?  You know the one you don't want hear, that makes your skin creep and your press officer run for the panic button?
In fact, it may not be one it may be several. With some foresight, and the appropriate training you can turn this uncomfortable position into a PR success story.
Media Confidence Course – TV and radio interviews
The aim of this course is to give business spokespeople, typically business leaders, and subject matter experts, the confidence to 'handle the media' successfully. It focuses on TV and radio interviews in particular.
For many people, the thought of being interviewed on TV or radio can appear very stressful. This is not only because it's often an unfamiliar environment but also there's a fear of the unexpected question, or saying something that is inconsistent with their organisation's comms approach.
This course takes the delegates, typically 4 to 6 people, into a working TV and radio studio and offers them to learn clever tips and techniques, where they can learn and make mistakes safely. The CPD-accredited course is run by Steve Hyland, a well-respected media expert and TV interviewer.
Outcome for the delegates
Role play using their own content – live filmed TV and radio interviews
Observation & reflection – the chance to watch themselves, and others, and have another go!
Understanding of the environment, therefore reducing stress, nervousness and fear
The need for clear messages and the importance of preparation
Identify their own 'don't want to be asked questions' and how to answer them
DVD of their training for future review
A CPD-accredited course and valuable business skill
How would you have handled this Difficult Question?
Bespoke and Open One Day Media Training Masterclass

Board level directors, senior management, PR teams and those who handle crisis media interviews. Our bespoke approach makes the media training relevant to all management levels.

Presenting to camera, television interviews, radio interviews and phone-ins, down the line interviews in and out of vision and on location ENG (Electronic News Gathering) interviews.

Courses are based at our purpose built multi-camera broadcast facility in Ashford Middx. 30mins from the centre of London. Also, on location training with our OB unit.