A stunning video that showcase's you as a Speaker and raises your professional profile
Promote and grow your speaking business.
Are you a speaker? Would you like to show examples of your keynote. Demonstrate to business owners what you will bring to their event, live or virtual. Show conference bookers  your skills. 
Find out more about about
The Speaker Showcase Video NOW!
**You Will Never Get Spam – We Protect Your Privacy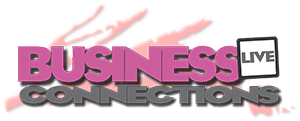 Get more bookings with a powerful Speaker Showcase Video.
Thousands of speakers are joining the circuit every year and it's becoming increasingly more difficult to stand out from the crowd. Now I know what you're thinking. You want to grow your business and be a success. But how can you demonstrate to speaker bookers and event organisers what you can deliver? If you present to the corporate market how do you explain what you bring to the table and what transferable skills will you demonstrate and deliver?
That's why we decided to help professional speakers, like you,  deliver their core proposition to potential clients with the Speaker Showcase Video. This one day production day could change the way you market your speaker business forever. If you don't have a showreel or video that already shows your stage presence and book-ability then the Speaker Showcase Video can help.
Your Speaker Showcase Video allows you the chance to make a great first impression. Imagine how an event booker will feel once they see you actually delivering your keynote and hear you explain why they have made the right decision to book you.
The process is simple. At our studio you will deliver an abridged version of your Keynote – duration approx 10 mins. In addition you will identify the core benefits and learnings that your audience will get out of your presentation. This will establish the value of your content, your personality and professionalism. Then a strong call to action, and that doesn't mean just shouting your telephone number!
Your package includes a five minute, ten minute and a full version of your presentation including your core marketing message. You can use these for marketing on social media or as part of your pitch. You will be recorded at our multi-camera studio in Shepperton. This includes all studio and equipment time. Coaching, Interview and professionally edited videos.​​​​​​​
Introductory offer
Book now £1750.00 less your Surrey Chambers Discount of 20% (PSA Member Price £1400.00)
Call 01784 256777
Preparation
Before the shoot, we talk you through your Speaker Showcase Video preparation. Then we highlight the key messages you want to promote.
Content
Get you comfortable in the studio environment and coach you on how to deliver those important benefits and look great on camera.
Delivery
Then it's down to business, producing a high-quality Speaker Showcase Video that positions you as an expert in your industry sector. The perfect speaker calling card!
Availability
Contact the studio for availability and booking. Please remember to quote PSA if you are a member to claim your 20% discount.
We look forward to seeing you soon.
The Business Connections Live Team.
01784 256777
PS: Don't forget to watch the weekly Live show. Business Connections Live is the leading UK online Live Streaming Business Channel, Watch the live show every Monday or catch up when it's convenient for you. If you need to increase sales, need inspiration with your marketing, creating a strategy for social media, trying to raise funding or just looking to grow your business. No matter how big or small your business is, our business television experts will give you clear useful advice to help your business grow. Watch the live show every Monday.
All prices quoted plus VAT
Book now £1750.00 less your Surrey Chambers Discount of 20% (PSA Member Price £1400.00) Call 01784 256777