How To Handle The Media Training Courses
Open and bespoke studio based media training courses
Book Your Place or Call Now 01784 256777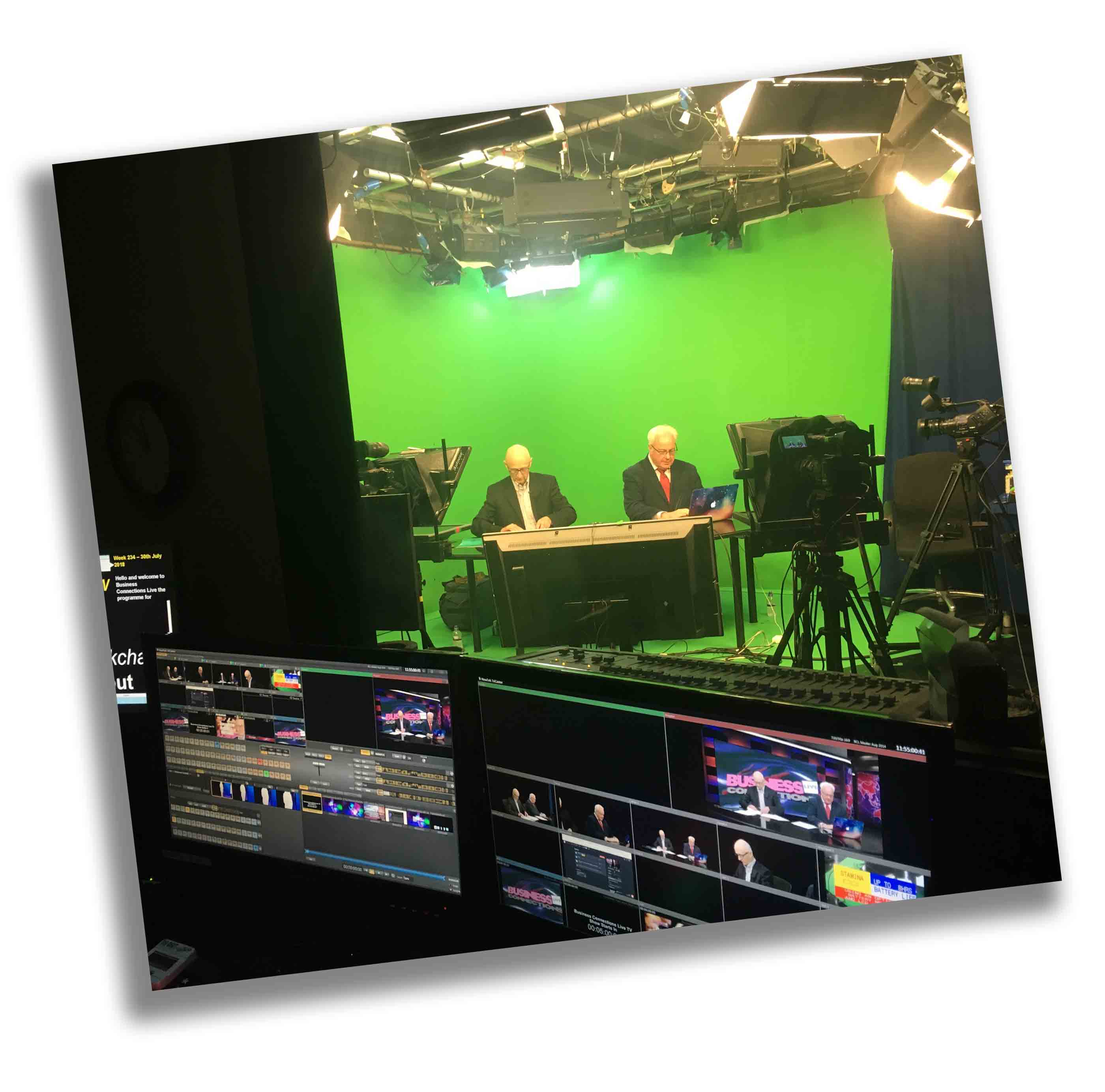 Media training courses for business
We are a leading provider of accredted bespoke and open based media training courses for business. Our How to Handle the Media Masterclass will give you and your delegates the experience of a live television studio multicamera interview. You will learn how to deliver a down the line interview. Guest on a radio phone-in and experience an on-location interview.   
Edmund King President of the AA says:
Steve Hyland is a master at how to handle the media. We have let him loose on AA executives and indeed our AA patrols of the year in essential media training for more than ten years. He can put the most nervous at ease and indeed cool down the more hot-headed. His 'graduates' of media training have appeared in thousands of broadcasts from BBC Today to ITV GMB. If you want to know how it is done then check out this great book.
Edmund V King OBE FCIPR FPRCA AA president
Full Broadcast Virtual Reality Studio
This is a professional fully lit video production green screen broadcast studio. Multi-cameras (5) with two 15inch Autocue Heads. Multiple audio channels and In-ear monitoring. Voice booth with ipDTL, Skype, Chime, Vmix, Zoom and Telco. High-speed fibre internet for live streaming, video conferencing and virtual presentations.
CPD accredited How to Handle the Media Masterclass. West London and Surrey Studio. The course includes television, radio, presentation and interview techniques.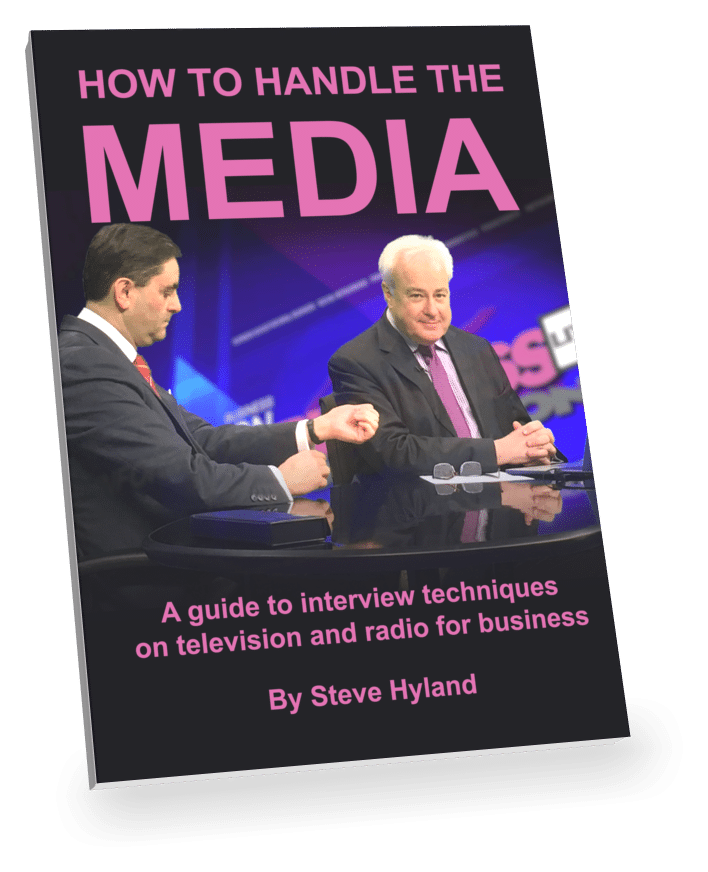 **We are GDPR compliant.  You may unsubscribe at any time. You will receive useful media presentation tips and information on our media training and get access to our free book available on Amazon £4.99.
See our Privacy Policy here.
We work closely with your PR and Executive team to ensure the media training courses reflects your business. Interviews and questions are based on press releases and issues in the news.
This is a challenging day that will give you the necessary media tools to handle television and radio Interviews in a crisis situation.
You can start your How to Handle the Media Training today by downloading our book. This book is an invaluable guide to interview techniques on television and radio for business.
This is a perfect introduction to our "How To Handle The Media Training Courses".
Reputation and crisis media management - Download your Complimentary copy of the book.
Bespoke and Open One Day Media Training Masterclass

Board level directors, senior management, PR teams and those who handle crisis media interviews. Our bespoke approach makes the media training relevant to all management levels.

Presenting to camera, television interviews, radio interviews and phone-ins, down the line interviews in and out of vision and on location ENG (Electronic News Gathering) interviews.

Courses are based at our purpose built multi-camera broadcast facility in Ashford Middx. 30mins from the centre of London. Also, on location training with our OB unit.
The Course is CPD accredited How to Handle the Media Masterclass. Our studio is based in Ashford Middx, West London. Near junction 1 of the M3 and close to the M25 in Surrey.
The course syllabus includes television, radio, presentation and interview techniques. Your day will be in the studio and on location. We work with businesses and large organisations across the southeast including London, and West London, Surrey, Hampshire and Buckinghamshire.
We offer a number of course options including:
Bespoke  – using your own material and customised to your specific industry.
An open course where the content is more generic.
Half-day courses on basic TV and Radio interview Techniques.
In-house video production masterclass.
If you would like to find out more about how we can protect your brand reputation and give you the confidence to go on air please call us today 01784 256777.