Business Connections Live Direct
The Sales Show for Entrepreneurs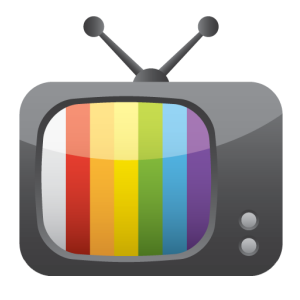 Business Connections Direct
Business Connections Live Direct
The Sales Show for Entrepreneurs.
Present your business to your customers and stakeholders as the market leader?
Do you have a product that needs promotional and marketing material to generate sales?
Do you have a service that would benefit from a more detailed explanation?
Would you like to position yourself as an expert in your field?
We are The Leading On-Line Business TV Channel
With the success of the weekly Business Connections Live TV show, we are now producing a new show called Business Connections Live Direct. Specifically, for business owners and entrepreneurs who wish to market their products online, create material to raise their online profile using social media and to generate sales.
The Business Channel Sales Platform
Business Connections Live Direct offers a sales platform for all types of organisations and businesses. Filmed both on location and in our purpose built studio. the programme can be streamed live or used for product launches, exhibitions and stakeholder events.
Business Connections Live Linda Bazant says "Our guests have asked us to unlock the sales potential to them of our weekly business show format. Business Connections Live Direct gives them the opportunity to really sell their product and services in a professional and engaging way."
Business Connections Live Direct prices start from as little £1500.00 for a 15min studio based programme. With additional costs for b-roll and location filming.
You can watch Business Connections Live The UK's Leading Online Business Channel every Monday at noon.
Find out more about Business Connections Live Direct - WATCH THE VIDEO BELOW
Produce interactive Sales, Information and Training Programmes for your customers and staff.
A highly effective marketing tool
Video is one of the most effective marketing tools today. Allowing you to establish your expertise and credentials both personally and for your brand or product. Business Connections Live are now offering a quick and simple way to create powerful social media and marketing content – Business Connections Direct!
The process is quick and Easy
1. A max 15-minute product/branding/ positioning video, interview style in the Business Connections Live multi-camera VR studio. Structure to include Key benefits and Call to Action CTA to maximise your ROI
2. Format  to include  – Proposition/Solution/CTA/Contact Details
3. Your video interview is available for all social media platforms, marketing campaigns. You can embed into your own web site. In addition the programme will be featured across all our Media Platforms – Business Connections Live Website, iTunes, YouTube, Vimeo, Roku
4. The video Interview format adds gravitas to the product or service being offered and differentiates it from other online video content allowing the contributor to be seen as an expert in their respective field.
5. We can also offer a complete custom VR sets and branding please ask for details.
Turn Readers into Viewers
Produce interactive Sales, Information and Training Programmes for your customers and staff.